No player in history could so confidently—and inarguably—wear the title of "the world's greatest drummer." Buddy Rich
was simply a phenomenon, astounding vaudeville audiences in the late 1910s and early '20s, well before most children began their conventional schooling.
Indeed, there was nothing conventional about Buddy Rich. On the drums, he simply went places that no one else could go. For sure, he knew the value of dazzling an audience. But Buddy also understood the value of hard work, and he was notorious for the demands he put on himself and on the players in his bands.
Ultimately, it was his loyalty to the music and to the concept of greatness that drove him. Even though he was paid historically well early in his career, later he risked his savings, his friendships, and even his health taking the music—his music—to the people. What he left us with was a treasure trove of recordings featuring the most exciting drumming of all time, a lifetime's worth of staggering performances, and the notion that magic, in the form of drumming wizardry, is a very real thing indeed.
Here we celebrate the century that has passed since the greatest drummer of all time was born.
---
1917
On September 30, Bernard "Buddy" Rich is born in the Sheepshead Bay section of Brooklyn to Robert and Bess Rich.
1921
At four years old, Rich becomes known as "Traps, the Drum Wonder."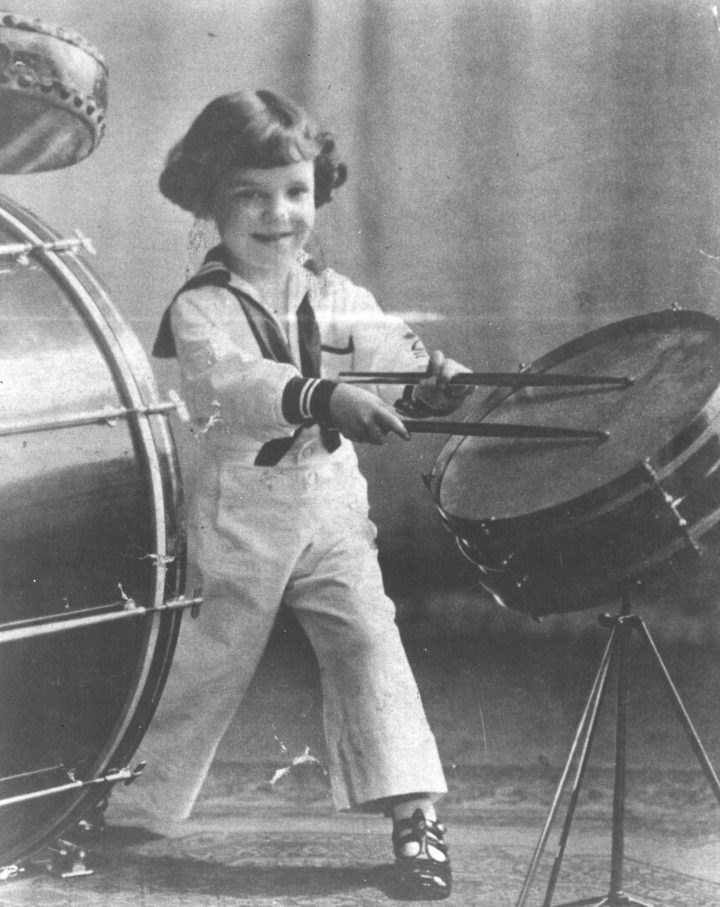 1923
Buddy, now the second-highest-paid child star in the world, tours Australia at age six.
1937
Rich joins his first major jazz group, led by clarinetist Joe Marsala.
1938
Rich joins the Tommy Dorsey Orchestra, beginning a long personal, artistic, and business relationship with singer Frank Sinatra.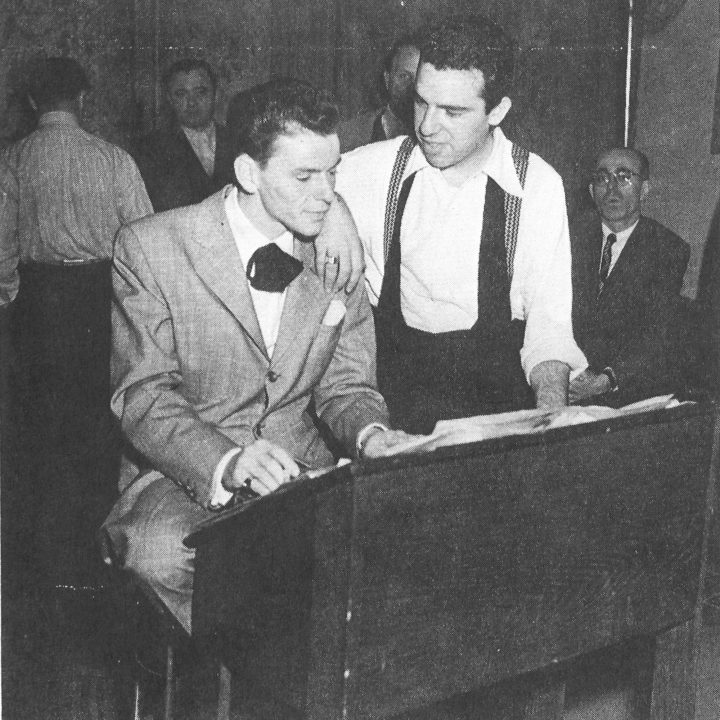 1939
Buddy joins the big band led by Artie Shaw, one of the most popular acts of the swing era.
1942
Rich enlists in the Marine Corps in the midst of World War II. He and drum instructor Henry Adler coauthor the popular method book Buddy Rich'sModern Interpretation of Snare Drum Rudiments.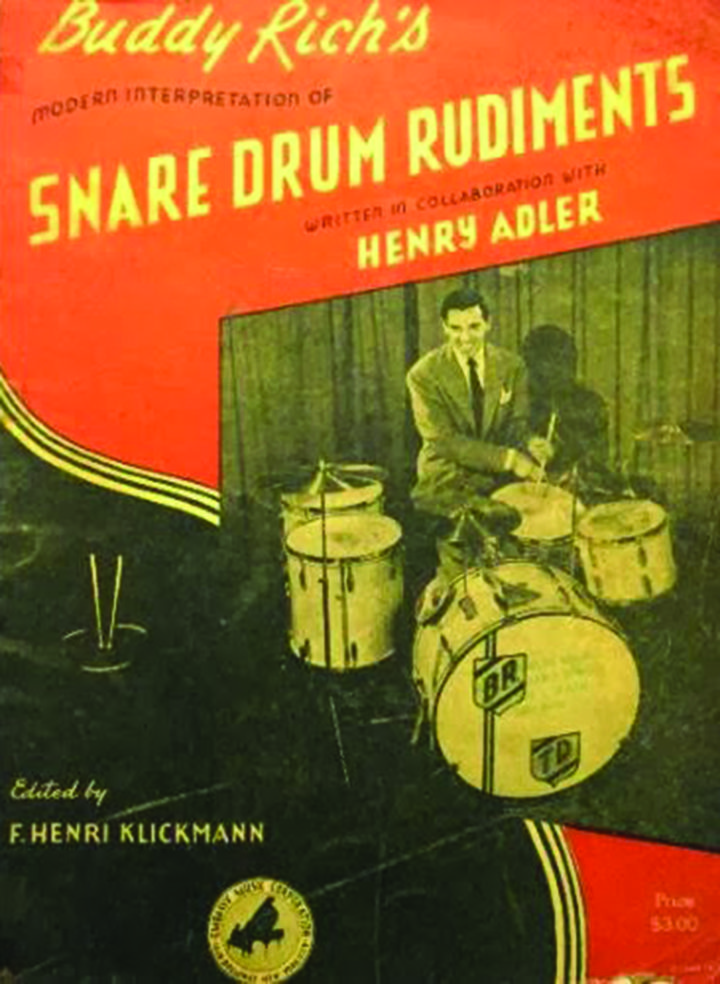 1944
Buddy, following a discharge from the Marines for medical reasons, rejoins Tommy Dorsey.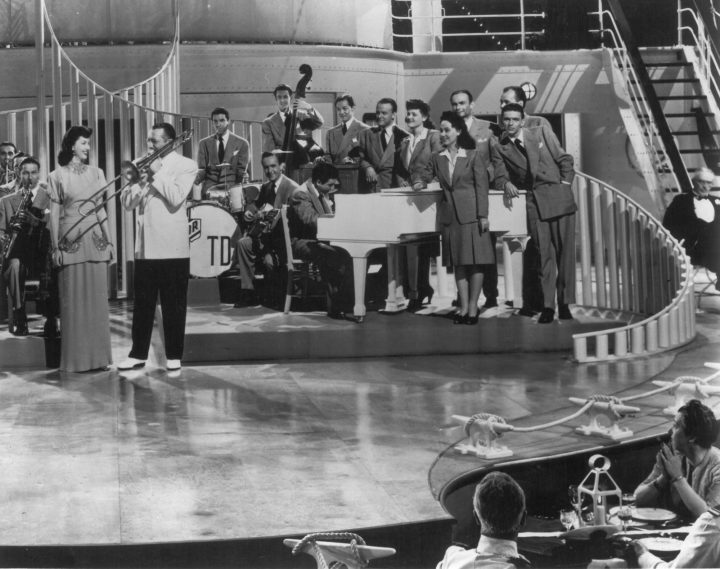 1946
Frank Sinatra provides financial backing for Rich to start his own band.
1950
Rich appears on most of Bird and Diz, a studio album by Charlie Parker and Dizzy Gillespie. Max Roach plays on two tracks.
1953
Rich begins a twelve-year, on-again-off-again stint with trumpet player Harry James. Buddy marries Marie Allison on April 21.
1954
Rich reportedly earns $1,500 a week with the Harry James Orchestra, making him the highest-paid sideman in the world. In April, Buddy's only child, Cathy, is born.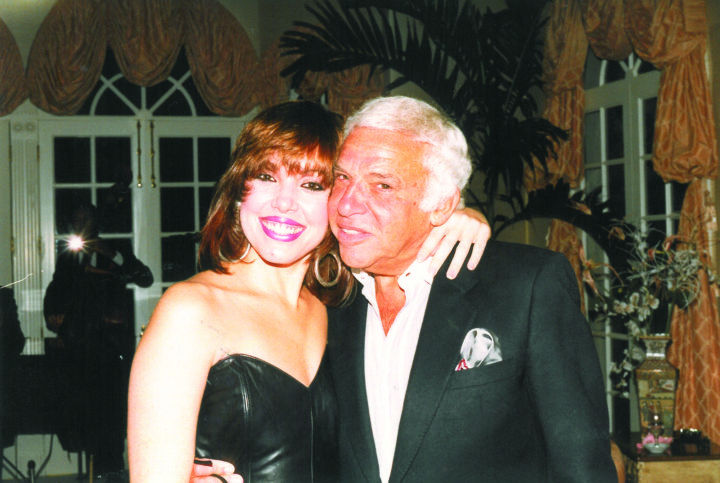 1955
Rich and Gene Krupa, the two most popular drummers in the world at the time, team up for the album Krupa and Rich. They appear on only one cut together, "Bernie's Tune," which features a six-minute drum battle between the two heavyweights.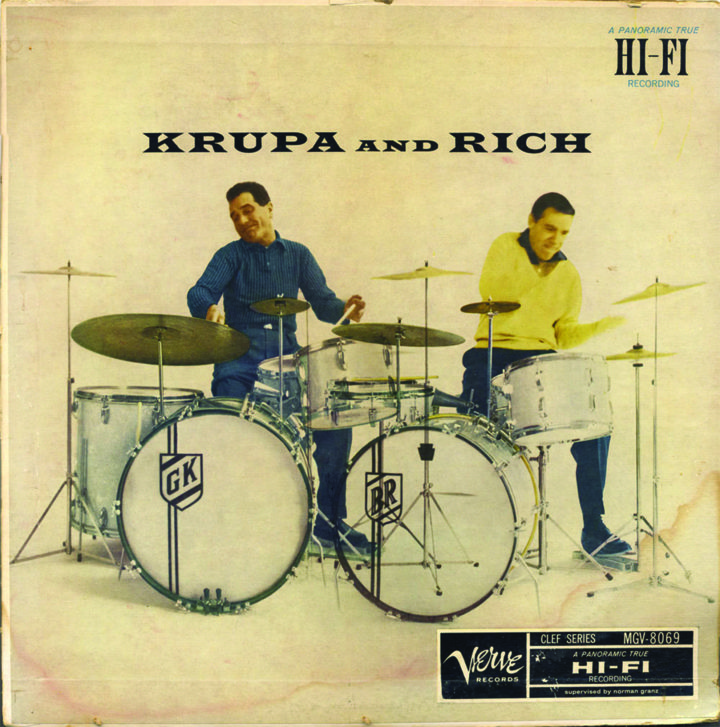 1959
Rich suffers his first heart attack.
1962
Rich begins his longtime friendship with TV stars Johnny Carson and Merv Griffin. He will appear on the variety shows hosted by both men throughout his career. Buddy's 1970s appearances on Carson's Tonight Show in particular influence an entire generation of drummers.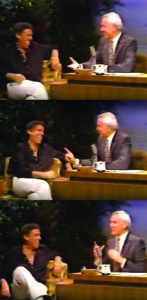 1966
Rich performs a big band arrangement of a medley from Leonard Bernstein's West Side Story, and records it as the "West Side Story Suite" for the album Swingin' New Big Band.
1968
One of Rich's most popular performances, a live recording from Caesars Palace of "Channel One Suite," is featured on the album Mercy, Mercy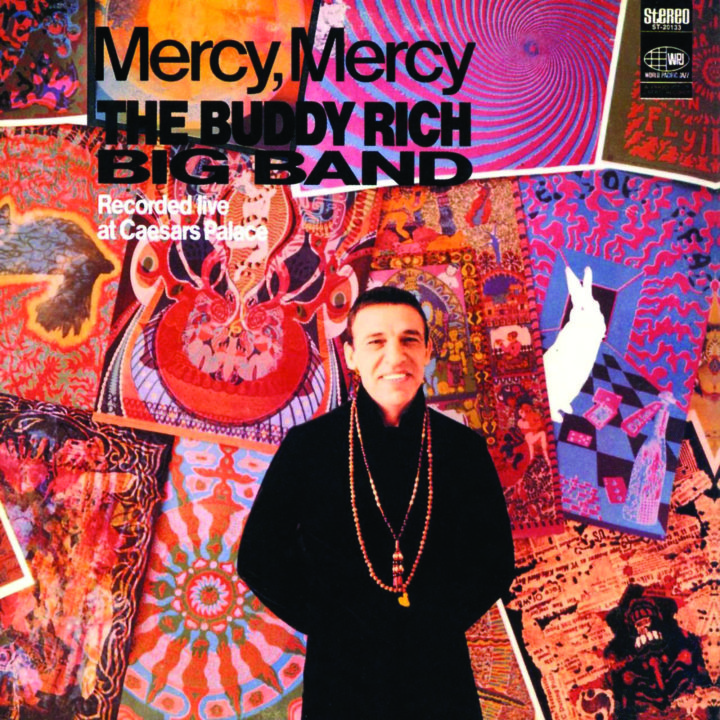 1973
PBS TV broadcasts Buddy's performance at the Top of the Plaza in Rochester, New York. It's the first widely seen full-length concert by the Rich band, and subsequently becomes a touchstone for thousands of nascent jazz drummers.
1974
Rich opens his own New York club, Buddy's Place.
1977
Buddy appears on the cover of the debut issue of the world's first major drum magazine, Modern Drummer.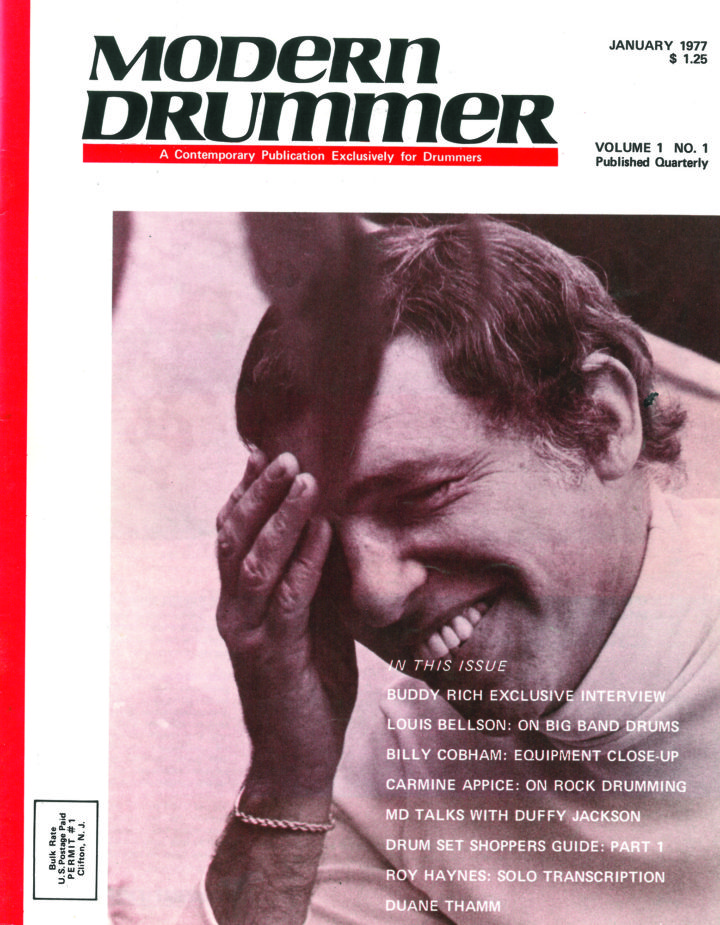 1980
Rich is inducted into the Modern Drummer Hall of Fame.
1981
Buddy appears in an episode of The Muppet Show that features a drum battle with the Muppet character Animal, whose drumming is provided by English musician Ronnie Verrell.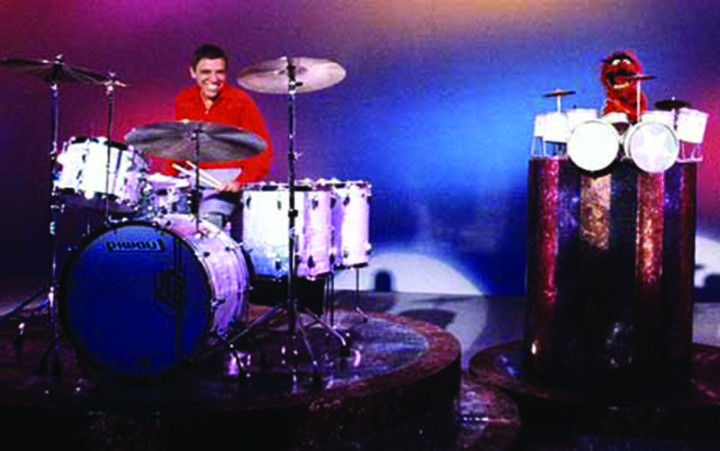 1983
After playing Rogers, Slingerland, and Ludwig drums at different points in his career, Buddy tours with a custom kit built for him by Drum Workshop.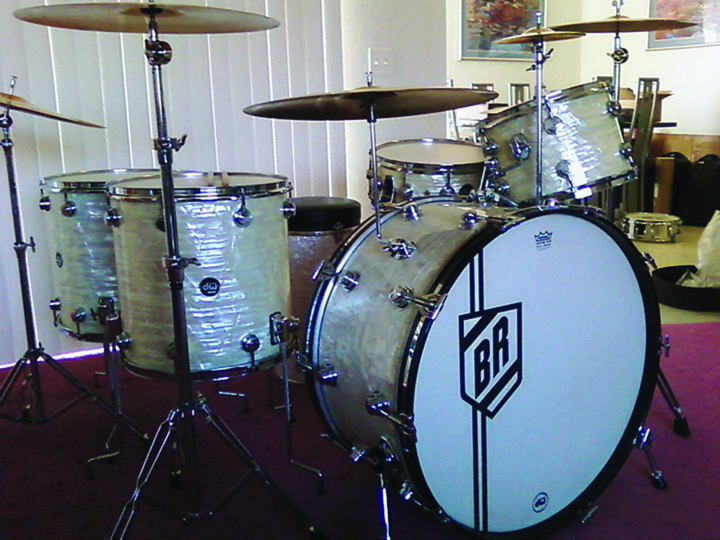 1984
Rich's grandson, Nick, is born on September 9.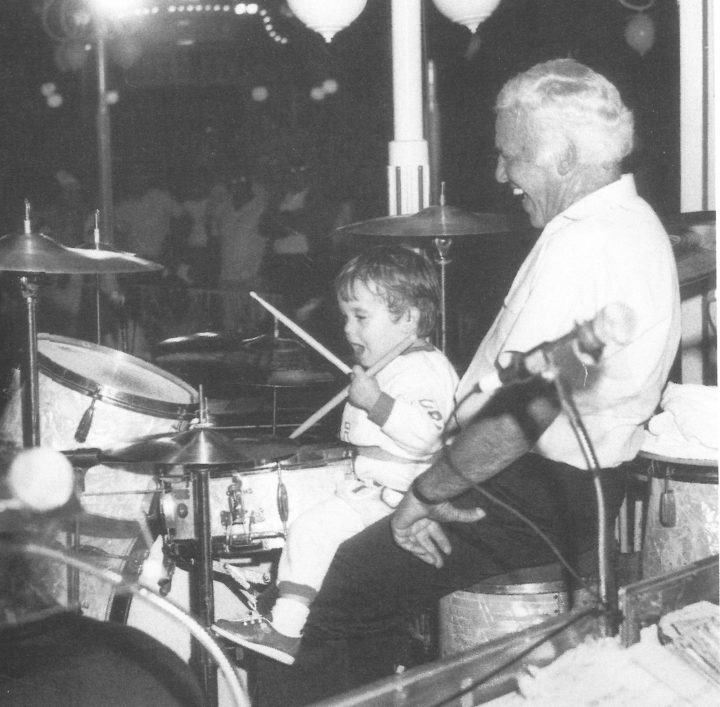 1985
Mr. Drums: Live on King Street hits the shelves. It's the last of Buddy's albums released during his lifetime.
1987
On April 2, at age sixty-nine, Rich dies of heart failure, following surgery for a malignant brain tumor.
1991
Longtime friend and confidant Mel Tormé's Buddy Rich biography, Traps, The Drum Wonder, is released.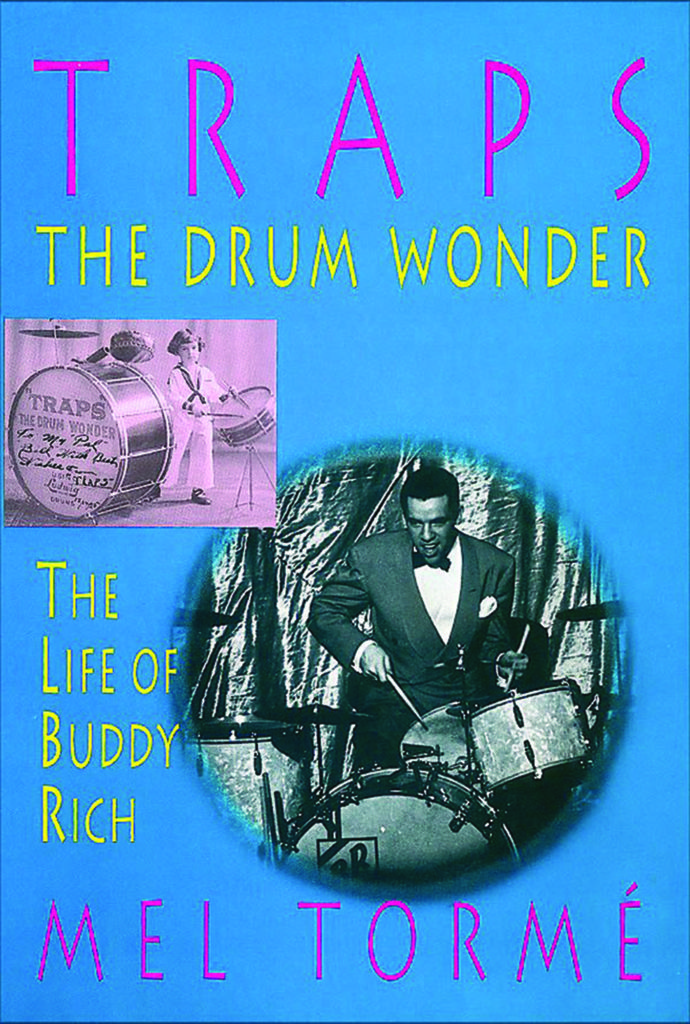 1994
Burning for Buddy: A Tribute to the Music of Buddy Rich is released. Produced by Rush's Neil Peart, the album features performances by Joe Morello, Steve Gadd, Max Roach, Billy Cobham, Dave Weckl, Simon Phillips, Steve Smith, Kenny Aronoff, and Peart himself, accompanied by the Buddy Rich Big Band. A second volume is issued in 1997.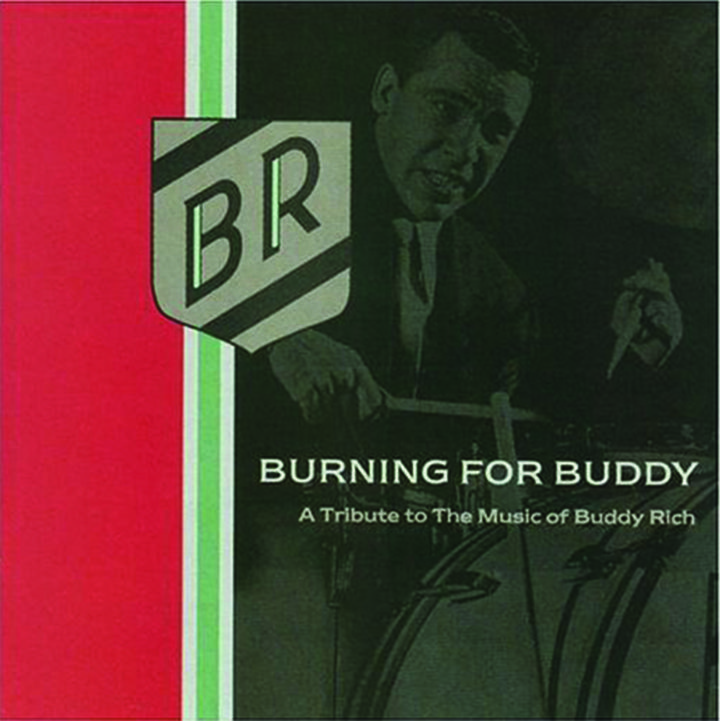 1998
Genesis drummer and solo star Phil Collins performs at a tribute concert organized by Cathy Rich, A Salute to Buddy Rich, which is later released on DVD. The event also features Steve Smith and Dennis Chambers.
2002
Rich appears on the cover of the April issue of Modern Drummer, his fifth time.
2012
Rich is voted the greatest drummer of all time by Modern Drummer readers.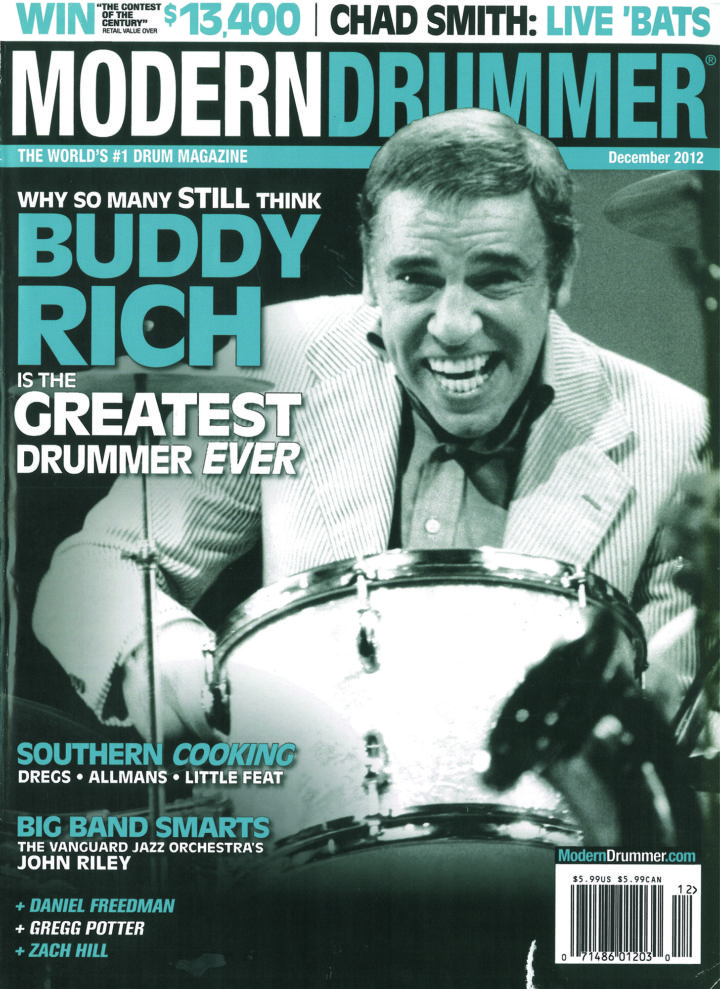 2014
The popular film Whiplash is released, featuring music recorded by Rich.
2017
Cathy Rich, along with Gregg Potter and the Buddy Rich big band, celebrates the hundredth anniversary of Buddy's birth with shows in Los Angeles, New York City, Texas, Chicago, Italy, and the U.K.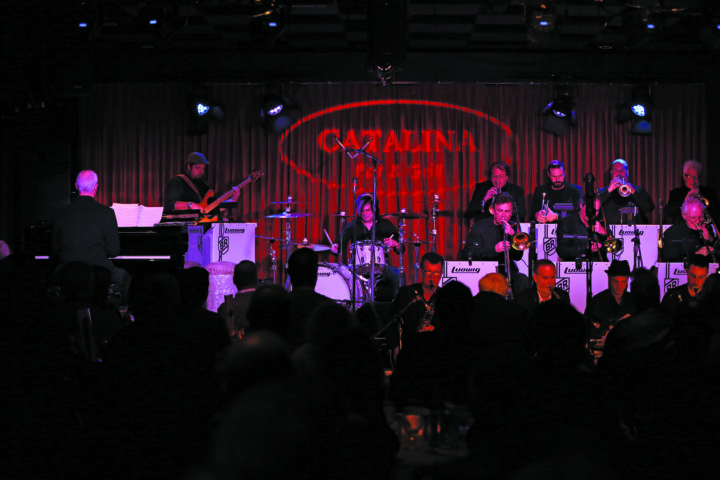 ---
Check out our video interview with Buddy Rich writer/arranger, John LaBarbera!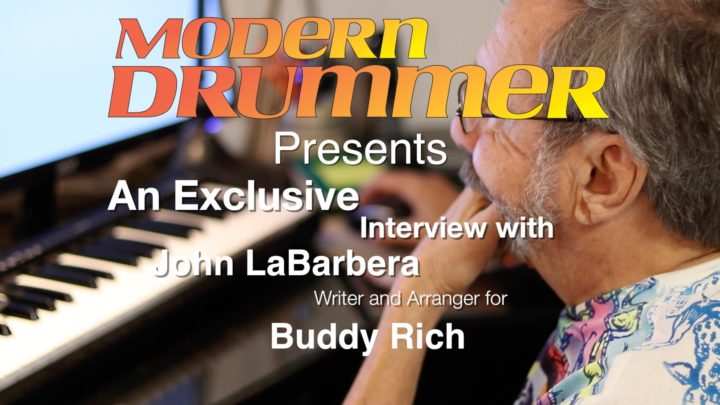 Movies about musicians offer musical approximations that usually satisfy in inverse proportion to a viewer's devotion to the actual music behind the story. Few, if any, fictionalized musicians are played onscreen by real-life musicians of their calibre. (Dexter Gordon, in "'Round Midnight," is perhaps the best; Jackie McLean and Freddie Redd, in "The Connection," don't do as much acting, but their music is brilliant.) Most good music in movies is played by musicians playing themselves, whether it's Little Richard in "The Girl Can't Help It," Louis Armstrong and Lionel Hampton in "A Song Is Born," the Rolling Stones in "Sympathy for the Devil," or Artur Rubinstein in "Carnegie Hall." Yet I'm not bothered by musical approximations and allusions in dramas, as long as the drama itself has the spirit of music. The mediocre jazz in Damien Chazelle's new film, "Whiplash," the story (set in the present day) of a young drummer (Miles Teller) under the brutal tutelage of a conservatory professor (J. K. Simmons), isn't itself a problem. The problem is with the underlying idea. The movie's very idea of jazz is a grotesque and ludicrous caricature.
Teller is a terrific actor, and he does a creditable job of playing the protagonist, Andrew Neiman, who's nineteen and idolizes Buddy Rich. (Buddy Rich? A loud and insensitive technical whiz, a TV personality, not a major jazz inspiration. As I heard his name in the film, I spoke it in my head as dubiously as Leonardo DiCaprio says "Benihana" in "The Wolf of Wall Street.") Teller is a student at New York's fictional Shaffer Conservatory, where he catches the attention of Terence Fletcher (Simmons), the authoritarian leader of the school's concert band and an ostensible career maker. The core of the movie is the emotional and physical brutality that Fletcher metes out to Andrew, in the interest (he claims) of driving him out of self-satisfaction and into hard work. Fletcher levels an ethnic slur at Andrew, who's Jewish; he insults his father, smacks him in the face repeatedly to teach him rhythm, hazes him with petty rules that are meant to teach military-style obedience rather than musical intelligence.
Fletcher justifies his behavior with repeated reference to a long-repeated anecdote about Charlie Parker, who, while still an unknown youth, was playing a solo at a jam session with professionals—one of whom was the great drummer Jo Jones, of the Count Basie Orchestra, more or less the inventor of classic jazz drumming, and even of the four-four glide that persists as the music's essential pulse. In Fletcher's telling, Parker played so badly that Jones threw a cymbal at his head, nearly decapitating him. After that humiliation and intimidation, Parker went home and practiced so long and so hard that he came back a year later and made history with his solo.
Here's the real story, as related in Stanley Crouch's recent biography of Parker, "Kansas City Lightning." Crouch spoke with the bassist Gene Ramey, who was there. It happened in 1936, and Parker (whose nickname was Bird) was sixteen:
"Bird had gotten up there and got his meter turned around," Ramey remembered. "When they got to the end of the thirty-two-bar chorus, he was in the second bar on that next chorus. Somehow or other he got ahead of himself or something. He had the right meter. He was with the groove all right, but he was probably anxious to make it. Anyway, he couldn't get off. Jo Jones hit the bell corners—ding. Bird kept playing. Ding. Ding. Everybody was looking, and people were starting to say, 'Get this cat off of here.' Ding! So finally, finally, Jo Jones pulled off the cymbal and said 'DING'_ _on the floor. Some would call it a crash, and they were right, a DING trying to pass itself as under a crash. Bird jumped, you know, and it startled him and he eased out of the solo. Everybody was screaming and laughing. The whole place.
Not attempted murder but rather musical snark; a humiliation but not an oppression. (By the way, Crouch himself has been a professional musician, an excellent drummer in the free-jazz manner—I had the pleasure of seeing him perform around 1976. His book joins an extraordinary depth of research and a profound understanding of the inner life of the music with a vivid depiction of life in Kansas City in the nineteen-thirties.)
Crouch adds that, at around this same time, Parker "had a breakthrough," a musical epiphany that resulted from listening to the solos of the Kansas City-based tenor saxophonist Lester Young (who, later in 1936, joined Basie's band). Parker found a steady gig with a local band, with whom he performed onstage for many hours every night. Crouch writes that Parker also got serious about music, studying harmony at the piano and spending lots of time listening to other musicians on the radio, including the trumpeter Roy Eldridge and the alto saxophonist Buster Smith. And, yes, Parker did play a historic solo a year later. He showed up at another jam session, in 1937, and, as the trumpeter Oliver Todd told Crouch, "Before the thing was over, all the guys that had rejected him were sitting down with their mouths wide open. I had seen a miracle. I really had. It was something that made tears come down my face."
Here's what Parker didn't do in the intervening year: sit alone in his room and work on making his fingers go faster. He played music, thought music, lived music. In "Whiplash," the young musicians don't play much music. Andrew isn't in a band or a combo, doesn't get together with his fellow-students and jam—not in a park, not in a subway station, not in a café, not even in a basement. He doesn't study music theory, not alone and not (as Parker did) with his peers. There's no obsessive comparing of recordings and styles, no sense of a wide-ranging appreciation of jazz history—no Elvin Jones, no Tony Williams, no Max Roach, no Ed Blackwell. In short, the musician's life is about pure competitive ambition—the concert band and the exposure it provides—and nothing else. The movie has no music in its soul—and, for that matter, it has no music in its images. There are ways of filming music that are themselves musical, that conjure a musical feeling above and beyond what's on the soundtrack, but Chazelle's images are nothing of the kind.
To justify his methods, Fletcher tells Andrew that the worst thing you can tell a young artist is "Good job," because self-satisfaction and complacency are the enemies of artistic progress. It's the moment where Chazelle gives the diabolical character his due, and it's utter, despicable nonsense. There's nothing wrong with "Good job," because a real artist won't be gulled or lulled into self-satisfaction by it: real artists are hard on themselves, curious to learn what they don't know and to push themselves ahead. No artist can find what isn't already there within; he can only develop it. What's most memorable about John Ridley's "Jimi: All Is by My Side" is André 3000's portrayal of Hendrix as a man with a secret—not an unpleasant personal secret but a sense of constant wonder arising from within, apart from and prior to any actual musical performance that realizes it. That's how Clint Eastwood has Forest Whitaker portray Parker in "Bird"; that's how Anthony Mann has James Stewart play the title role in "The Glenn Miller Story." That's even what John Cassavetes did with Bobby Darin in Cassavetes's early, studio-produced film "Too Late Blues" (Darin plays a fictional jazz pianist).
But those performances of musicians with a secret are made possible by scripts that don't rely on index-card psychology, as "Whiplash" does. Certainly, the movie isn't "about" jazz; it's "about" abuse of power. Fletcher could as easily be demanding sex or extorting money as hurling epithets and administering smacks. Yet Chazelle seems to suggest that Fletcher, for all his likely criminal cruelty, has nonetheless forced Andrew to take responsibility for himself, to make decisions on his own, to prove himself even by rebelling against Fletcher's authority. There's nothing in the film to indicate that Andrew has any originality in his music. What he has, and what he ultimately expresses, is chutzpah. That may be very helpful in readying Andrew for a job on television. "Whiplash" honors neither jazz nor cinema; it's a work of petty didacticism that shows off petty mastery, and it feeds the sort of minor celebrity that Andrew aspires to. Buddy Rich. Buddy fucking Rich.